CUPERTINO, California: Apple unveiled its new iPhone 15 line-up on Tuesday (Sep 12), with its lightning charger ports replaced on the latest models by a universal charger after a tussle with the European Union.
The European bloc is insisting that all phones and other small devices must be compatible with the USB-C charging cables from the end of next year, a move it says will reduce waste and save money for consumers.
Apple had long argued that its cable was more secure than USB-C chargers, which are already deployed by the tech firm on other devices and widely used by rivals including the world's biggest smartphone maker Samsung.
"USB-C has become a universally accepted standard. So we're bringing USB-C to iPhone 15," said Kaiann Drance, Apple's vice president of iPhone marketing at the launch event.
The biggest surprise with the iPhone 15 that will come out Sep 22 – Apple did not raise prices, reflecting the global smartphone slump.
The launch event at Apple's Cupertino headquarters comes amid lingering economic uncertainty, especially in the firm's third-largest market China where it faces challenges from expanded restrictions on using its iPhones in government offices and Huawei's first new flagship phone in several years.
IPHONE 15 LAUNCH
Apple launched iPhone 15 and iPhone 15 Plus, sporting 6.1-inch and 6.7-inch displays, respectively, similar to their predecessors. Their batteries are made of 100 per cent recycled cobalt.
The higher-end iPhone 15 Pro and iPhone 15 Pro Max models will sport an "action button" in place of the mute switch that can be customised for a variety of functions.
The Pro models will be titanium instead of stainless steel for the side bars, making them lighter and stronger.
All the new models feature a 48-megapixel main camera, with the flagship Pro Max having 5X optical zoom and 3X telephoto capability. With the Pro devices, users can record "spatial" or three-dimensional videos that could be viewed on Apple's upcoming Vision Pro headset.
The latest iPhone's satellite connectivity can now be used to summon roadside assistance, a feature launched in the US in partnership with the American Automobile Association.
The iPhone 15 and iPhone 15 Plus get A16 bionic chip, while the iPhone 15 Pro and the Pro Max will be powered by the A17 pro chip.
The hardware on the Pro line makes the devices suitable for high-end mobile gaming, the company said.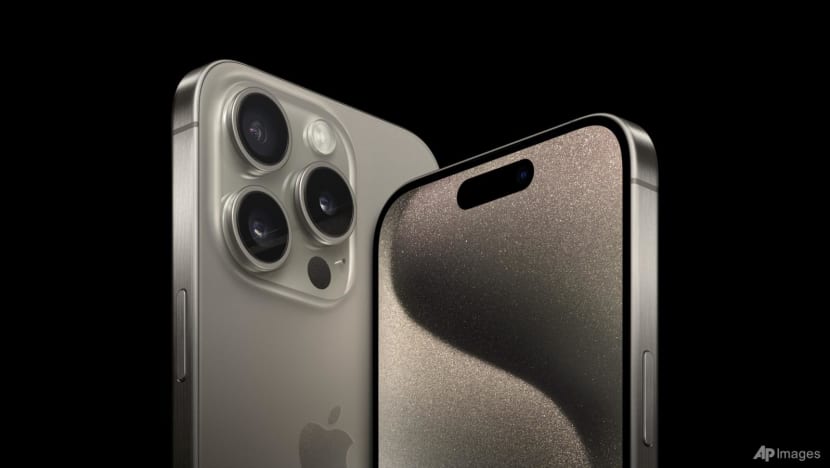 WATCHES
Apple also showed off new watches, including a Series 9 Watch with a feature called "double tap" where users tap thumb and finger together twice, without touching the watch, in order to perform tasks like answering a phone call.
It uses machine learning to detect tiny changes in blood flow when the user taps their fingers together, freeing up the other hand for other tasks like walking a dog or holding a cup of coffee, said Apple Chief Operating Officer Jeff Williams.
The outdoor sports-focused Apple Watch Ultra 2 has new features for cycling and diving and what Apple said is the brightest screen it has ever made.
The Series 9 will start at US$399 and the Ultra 2 watch will start at US$799.
Apple will no longer use leather in any of its products, said Lisa Jackson, the company's environmental chief, as it made its effort to become carbon neutral by 2030 a focus of the event.
The company is replacing some of those products with a textile called "FineWoven" that it says feels like suede.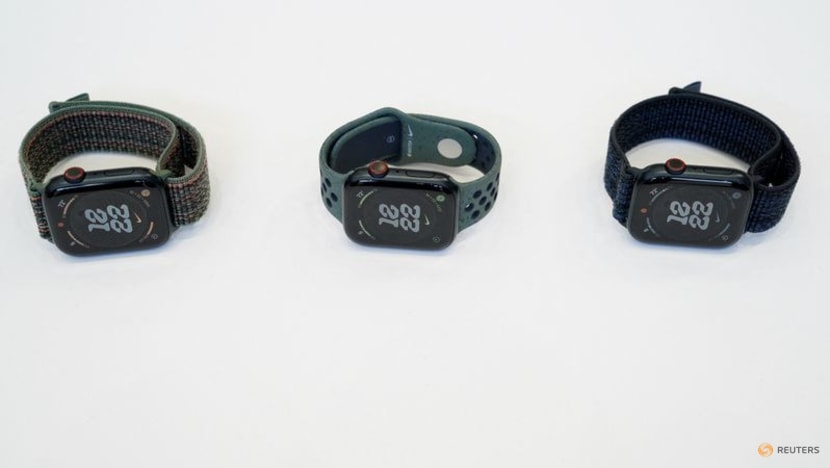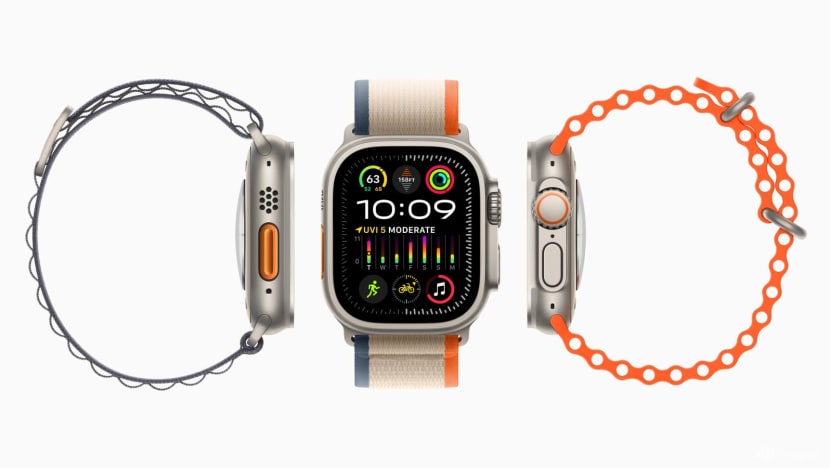 Like any other company, Apple would prefer to boast about shiny new features rather than new charging ports.
But analysts agree that the switch to USB-C was going to be the main headline.
"I was expecting Apple to try and spin the all USB-C decision in a certain way but they didn't they were very matter-of-fact in the way they talked about it," said Carolina Milanesi, an analyst with Creative Strategies.
She said the shift brought some differentiation to the iPhone Pro, "because there's faster throughput for data transfer". That is going to be valuable for people who use the device for professional photography, Milanesi added.
Bob O'Donnell, head of TECHnalysis Research, said the steady prices were a surprise.
"I think both Apple and the carriers recognise that with consumers feeling pressure on their budget and the lack of dramatic changes it's getting harder to convince people to upgrade. Keeping prices stable should help with that," he said.
The iPhone 15 costs US$799, the iPhone 15 Plus starts at US$899 and the Pro series starts at US$999.
The Pro Max starts at US$1,199, the same prices as last year for the same levels of storage. Last year, Apple offered a US$1,099 iPhone Pro Max model with less memory.
The prices in Singapore are also in line with last year's iPhone 14 launch. The iPhone 15 starts at S$1,299, while the iPhone 15 Plus is priced from S$1,449. The storage storage options are 128GB, 256GB and 512GB.
Apple's flagship iPhone 15 Pro series starts at S$1,649, while the starting price for the larger Pro Max model is S$1,999.
The iPhone 15 Pro Max 1TB model is Apple's most expensive phone at S$2,639.
Apple still relies on the iPhone for more than half of its sales, but the global smartphone market has slumped from shipping 294.5 million total phones to 268 million in the second quarter.
Apple's shipments declined the least of any major smartphone maker, dropping from 46.5 million phones to 45.3 million, according to data from Counterpoint Research.
Source: Agencies/ec